A trip to the Oregon State University and the Open Source Lab (aka OSU OSL...)
By Roberto Di Cosmo on Saturday, June 9 2012, 19:35 - General - Permalink
Visiting Oregon State University, I had a chance to meet the people of the Open Source Lab, that have provided the primary hosting for many of the open source software we are all using today, with unfailing dedication, since 2003.
Ever wanted to see where the code for the Linux kernel, the Apache projects, Gentoo, Drupal and many others, are physically located? Just come along with me...
This day was packed! ...
On june 7th 2012, I arrived in Corvallis with Deborah Bryant , just in time to give a talk in the last class of the Open Source course taught by Carlos Jensen, and meeting some of his students working on Open Source research topics.
After that, a short walk on campus and here we are: in the basement of the University administration building, you can find Curt Pederson, Lance Albertson, and many of the fine people of the Open Source Lab.

Curt is the nice guy with the OSU t-shirt, and Lance is between Curt and me in the picture...
After a nice chat all together, exchanging ideas and experiences, I got a chance to go inside the data center: here I am, with Deborah Bryant, in front of the servers of the Linux Foundation!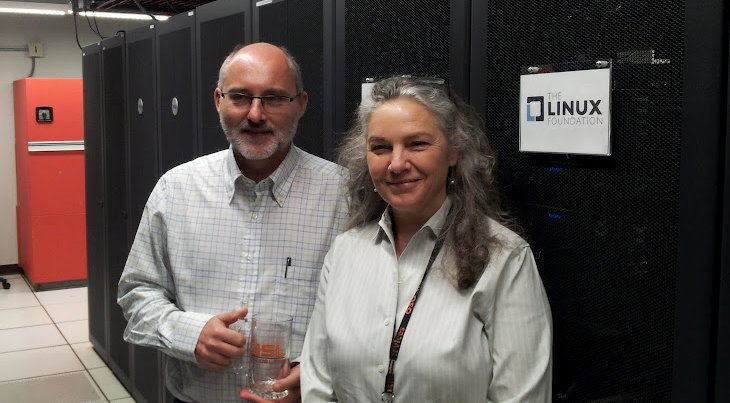 Yes, when you go to kernel.org, you are actually accessing one of the servers in one of these two racks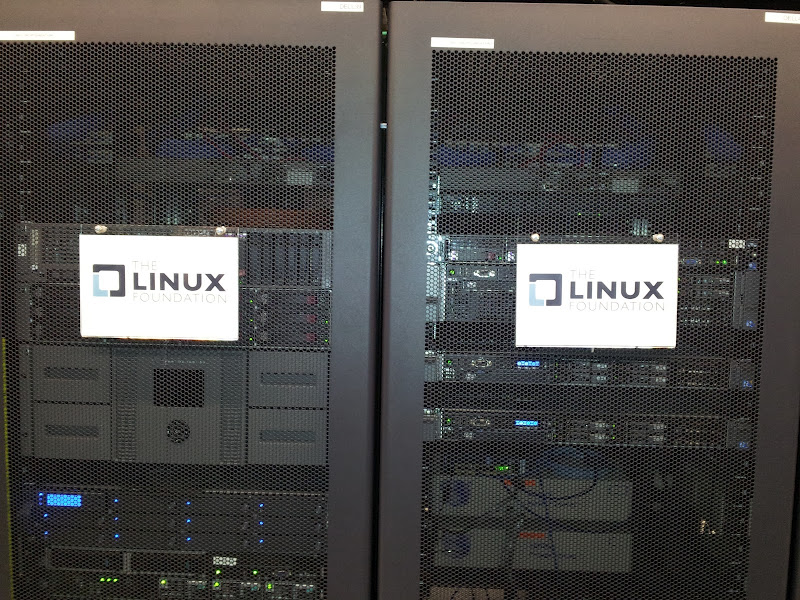 ... but not as much as this data center!
But that's just the tip of the iceberg... indeed, this data center is like a treasure vault: under the expert lead of members of the OSL team, you will discover the principal server hosting Drupal development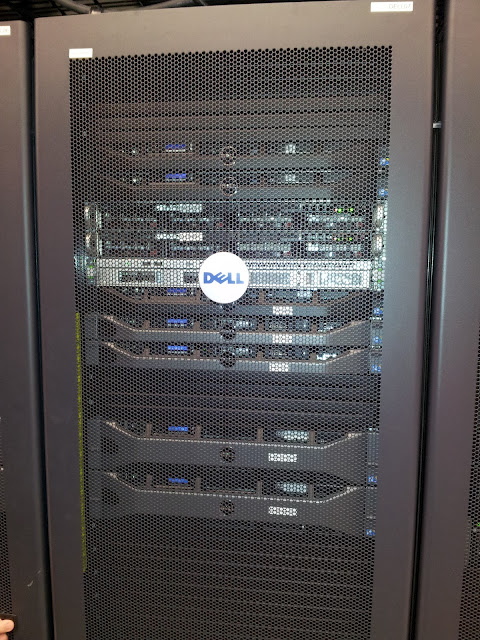 and the servers for Freenode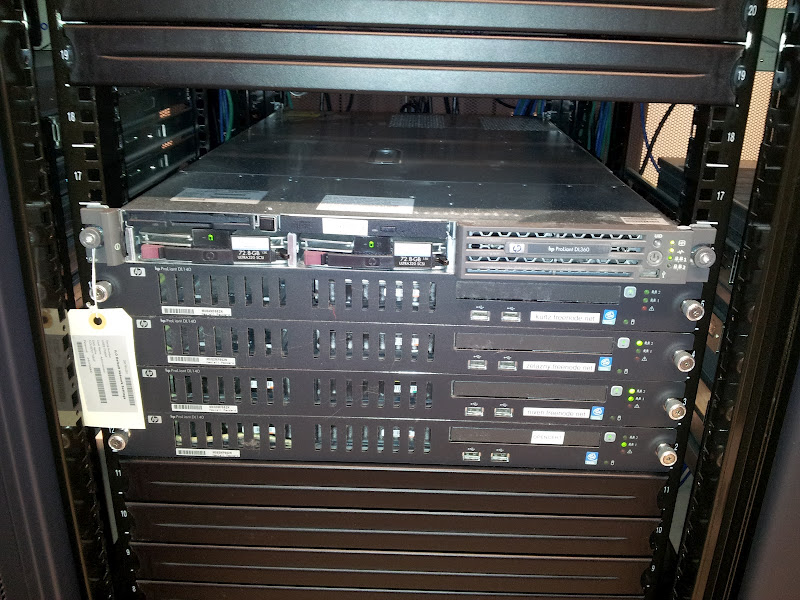 and the Gentoo and Apache project's primary infrastructure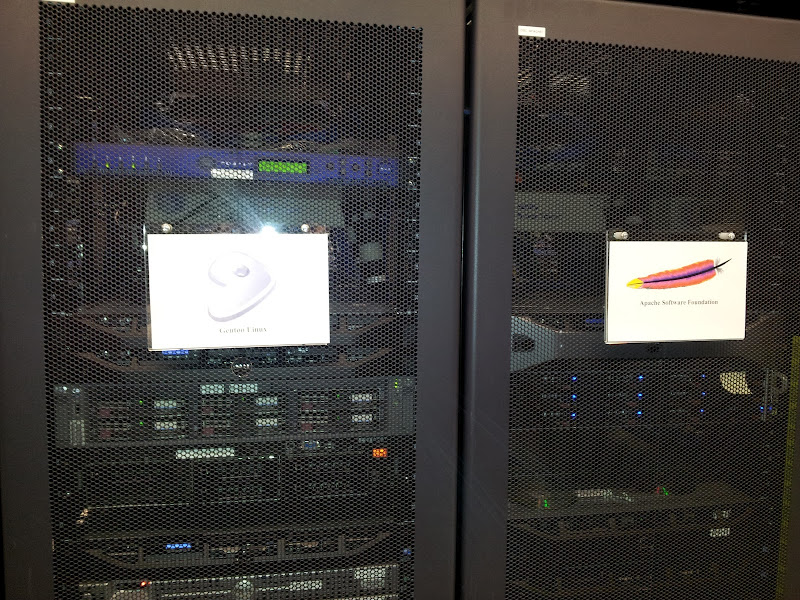 and the bug tracking system for Debian... yes, busoni is precisely in this rack!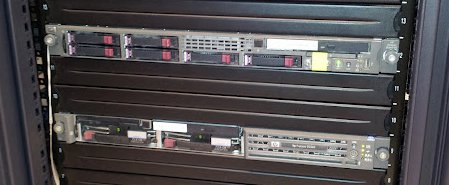 And there are so many others projects (including OpenStreetMap and Fossology), that I simply lost count!
It's not just about hosting hardware!
OSL is not just a place hosting hardware for our favorite projects, it's actually a place where CS students from OSU are welcome to come and learn, first hand, what it means to administer large infrastructures, and participate in exciting projects that are targeted at simplifying the development and deployment of special infrastructure for testing and continuous integration. Just have a look at their Ganeti Web front end and the Supercell project. No wonder so many of these students ended up in professional positions at one of the large projects whose code is hosted here.
OSL is turning ten soon: time to say thanks and to give back!
Well, it was an exciting and refreshing experience to actually meet the people that made all this possible.
Now, let me see... it all started in 2003, when the community really needed help (including Mozilla, that was in troubled water back then!), and 2013 is just a few months away... So, OSL is turning 10 years old soon: why dont we all take this occasion to say thanks, and to find ways to give back to OSL?
Sometimes, we are so used to take for granted that "somebody" will support Free and Open Source projects, that we forget that it does not happen by magic, but because some wonderful people decided to care, and to spend their time and energy supporting other people's work.
I learned that they would use some help for funding the students working there, and for some of the running costs: time to think of a birthday gift!